Green Corn Festival
June 22nd-24th, 2023
Located at
Charley Young Event Park in Bixby
In Bixby, OK, the biggest event of the summer is the annual GREEN CORN FESTIVAL. Held in June in downtown Bixby, it is a true "community celebration" dating back to the area's agricultural heritage. The Festival kicks off on Thursday evening with a parade, free roasted ears, and an opening Ceremony in Charley Young Park. The Park is surrounded by food and craft booths and is the site of the festival's live music, games, and contests. Just a hop and skip to the north is the carnival. On Friday afternoon, enjoy the Green Corn Talent Show for students 6 to 18 years old, hosted in Soul II Sole. On Saturday afternoon, play some Bingo in Crossroads Church, across the street from the park. The Bixby.Church Hospitality Suite, located in the HUB next door to the park, offers a place to cool off, get fresh water, and play some games.  There are also baby changing stations and a private nursing room for families with infants and toddlers. For more information, see the schedule and links below.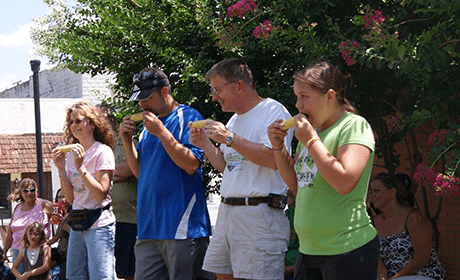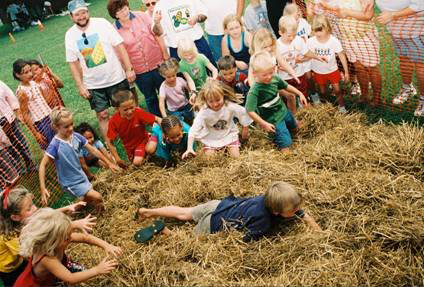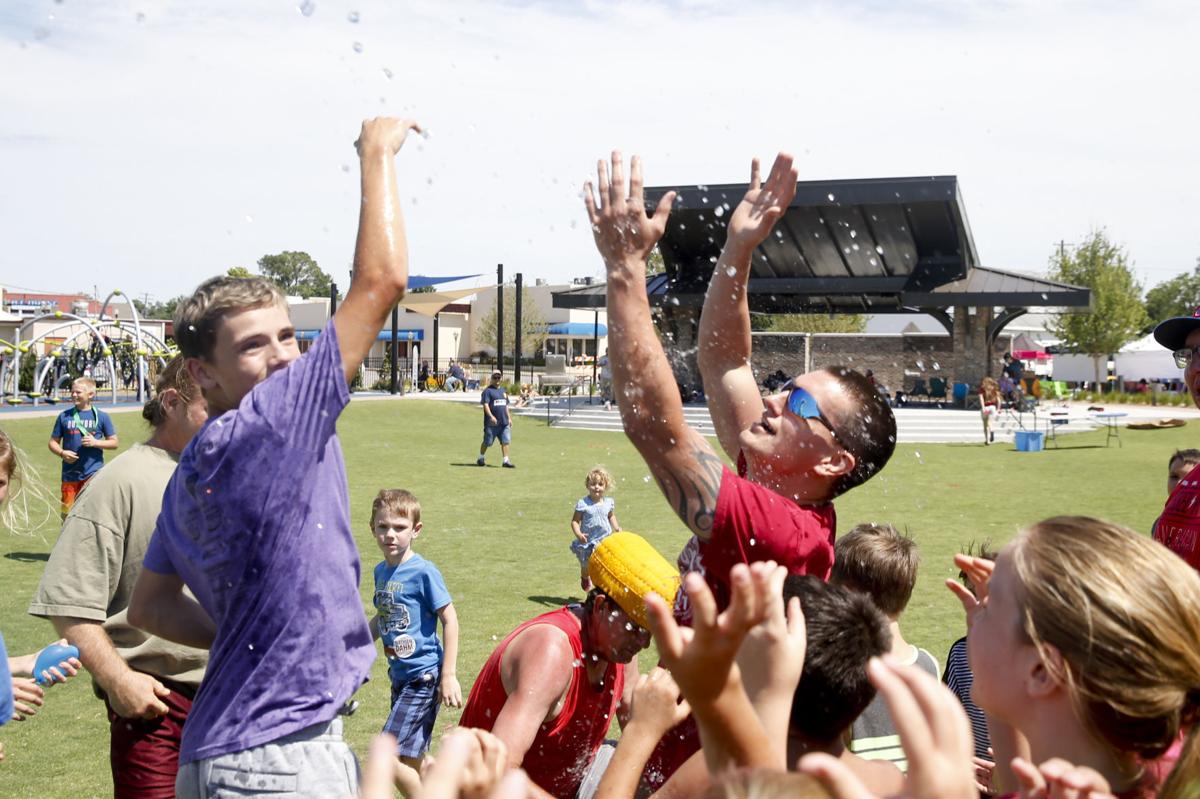 2023 Schedule
Thursday June 22nd
Carnival – 6:00pm – 11:00pm – Purchase Wristbands!
Green Corn Festival Parade – 6:30pm
Free Roasting Ears While They Last – 6:30pm
Grand Opening Ceremony – 7:15pm
Gospel Music – 7:25pm – 10:00pm
Friday June 23rd
Carnival – 6:00pm – 11:00pm – Purchase Wristbands!
Green Corn Talent Show – 1:00pm to 5:00pm – Enter Talent Show!
Live Band – 7:00pm – 9:15pm – Ragan Fletcher & Trinity Wiseman
Live Band – 9:45pm – Midnight – Travis Bond & the Rebel Souls / Riverside Rebellion Band
Saturday June 24th
Carnival – Noon – 4:00pm
Carnival – 5:00pm – Midnight
Sign Up Box Turtles & Bull Frog Races – 8:30am
Box Turtle Races – 9:00am
Bull Frog Races – 9:30am
Hula Hoop Contest – 11:30am
BINGO at Crossroads Church – Noon – 5:00pm
Corn Eating Contest – Noon
Wheelbarrow Race – 12:30pm
Frisbee Toss – 1:00pm
Football Toss – 1:30pm
Watermelon Eating – 2:00pm
Limbo – 2:30pm
Balloon Toss – 3:00pm
Egg Toss – 3:30pm
Nickel in the Haystack – 4:00pm
Music – 7:00pm – 9:15pm – The Fabulous Two Man Band
Music – 9:45 – Midnight – Danny Davis & the Dirt Road Detours
Share This Event...